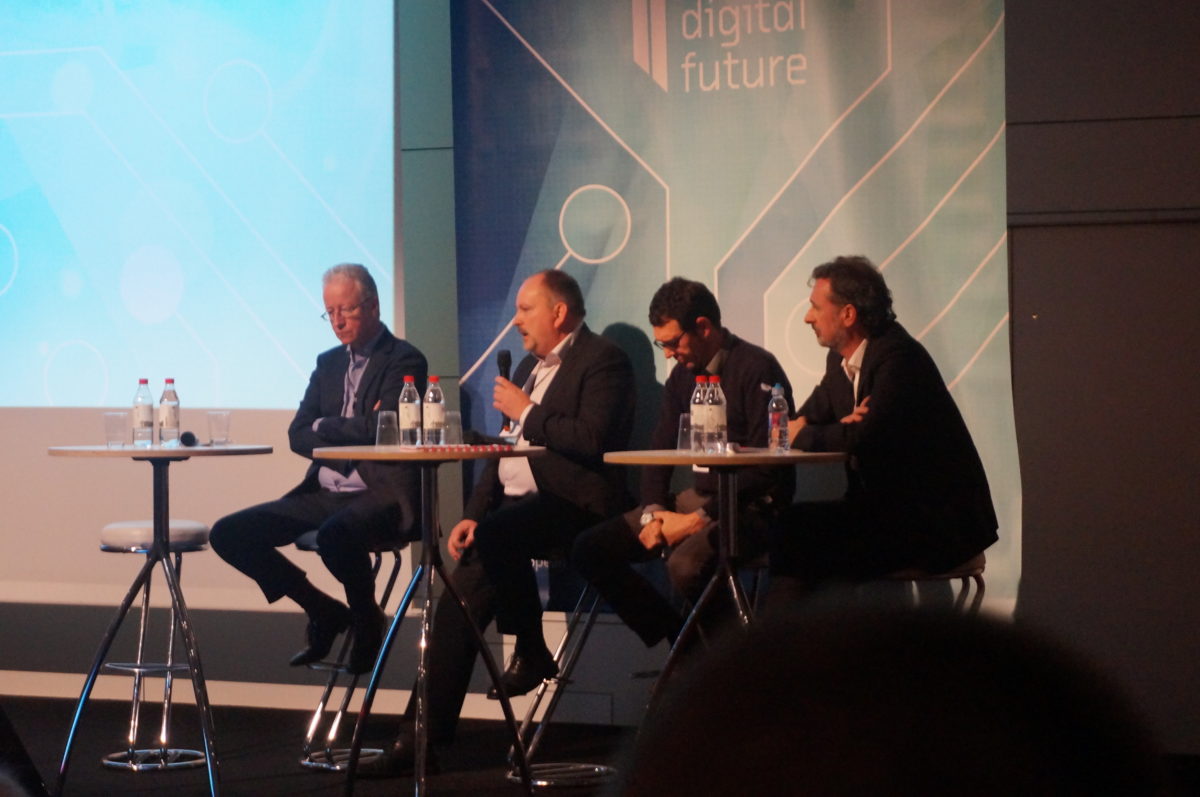 Event
EFECS: Toward new digital shores – Lighthouses lead the way
Productive 4.0 is the first project that was elected as Lighthouse Initiative within ECSEL JU. Since the label is quite new, it appears to be worth taking a look at the recent developments. In fact, they were discussed during the latest European Forum for Electronic Components and Systems (EFECS) in Brussels which was the first of its kind.
As a brand new event and a successor to the European Nanoelectronics Forum & the ARTEMIS Technology Conference, EFECS is jointly organized by AENEAS, ARTEMIS-IA, EPoSS, ECSEL JU and the European Commission focusing on 'Our Digital Future' along the Electronic Components and Systems value chain in Europe.
Gathering all stakeholders in order to share visions and strategies, set future directions and encourage collaborative projects, Lighthouse sessions were, of course, part of the agenda. One was on Mobility and the other on Industry4.0. Since ECSEL is focusing on Electronics, their official designations now are Mobility.E and Industry4.E.
LIASE to substantiate the future
With the current Lighthouse projects AUTODRIVE and Productive 4.0, four panellists on each side substantiated the content alignments with their inputs on the topic. They are members of the 'Lighthouse Initiative Advisory Service" (LIASE) which is initiated for each Lighthouse Initiative. Their main job is to set out a roadmap, but also to assist, interact and contact in various ways.
Taking care of Industy4.E, Andrew Lynch, Chris Decubber, Eduardo Beltrán de Nanclares, Olli Ventä and Knut Hufeld were invited by moderator Berta Ferrer Llosá from ECSEL who is responsible for the field to come up with their experiences and expectations. Productive 4.0 initiator Hufeld, for instance, set store by aspects like continuity, sustainability, standardization or leadership.
Already, the high acceptance by consortia and stakeholders confirms the concept of Lighthouse Initiatives. What it takes now is to let it grow and make all the adjustments necessary so the lighthouses may lead the way to new digital shores. The next EFECS event will take place on 20 – 22 Nov this year.