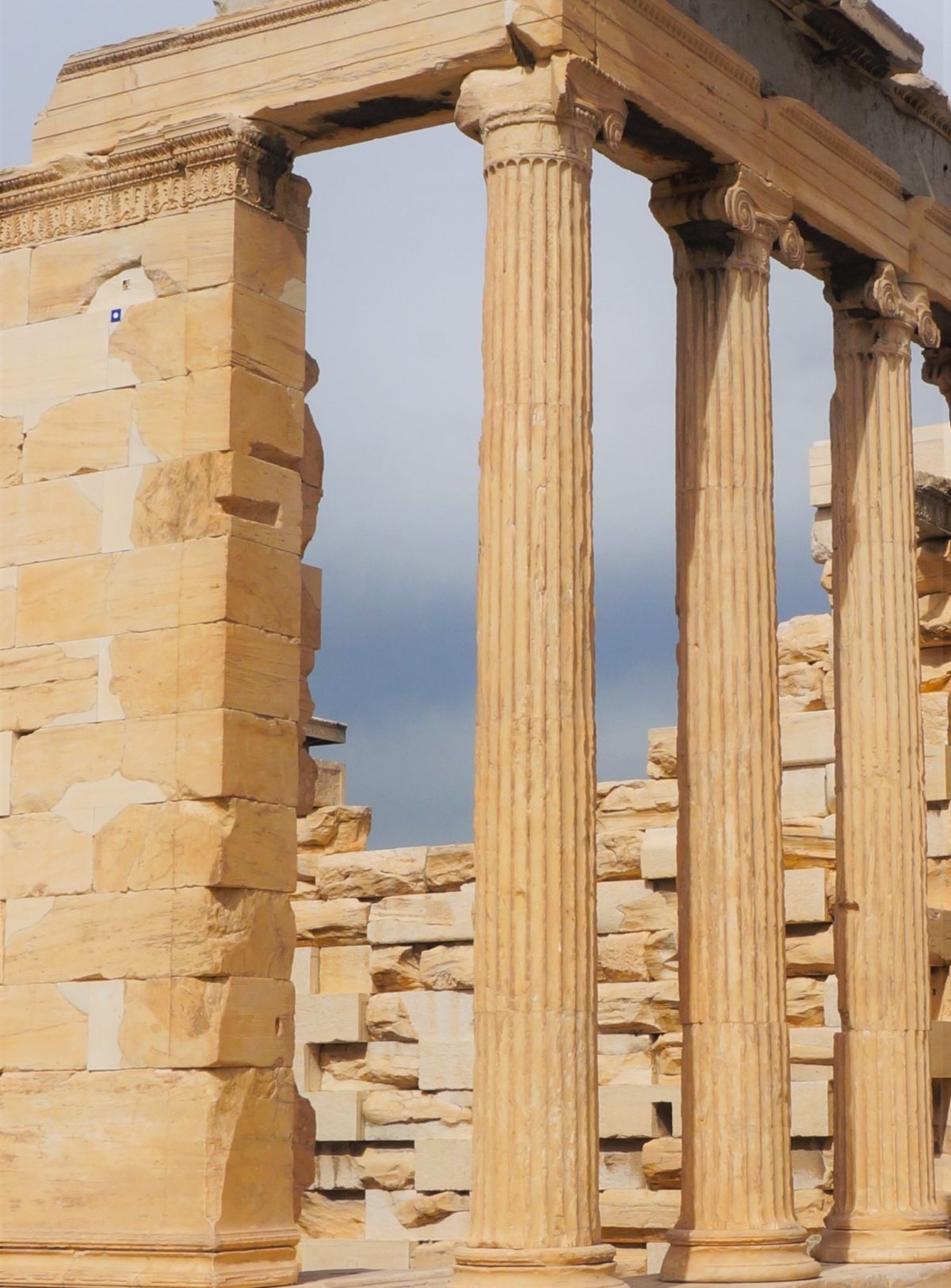 Project management
Three Pillars – parts of one solid wall
As catchy linguistic pictures may be, they cannot always describe complex relationships 100 percent accurately. The term in question is "The Three Pillars" Digital Production (DP), Supply Chain Network (SCN) and Product Lifecycle Management (PLM) which Productive4.0 focuses on. Even though they are individual aspects in the digitalisation, they collaborate and influence each other. On top, not each of the project partners involved is able to address them equally intensively.
So instead of three single columns, we should rather see them as load bearing parts in a wall of over 100 brick stones, some of which are bigger or smaller, but together they meet the demands of the project.
"In fact, the mentioned triple focus stands for the holistic approach of Productive4.0 which is feasible because the ECSEL project it is big enough to cover all industrial domains, from automotive to robotics with DP, SCN and PLM being reflected in all work packages, "project initiator Knut Hufeld explains. "This is what made the project so special right from the beginning."
Importance of the key elements
Just a quick reminder, the following three key elements are fundamental for Industry4.0:
1) Horizontal integration with its establishment of production networks across company borders.
2) Vertical integration which stands for flexible networking in the production area within a company
3) Product life cycle management with end-to-end engineering throughout the entire life cycle.
The importance of combining these "three pillars" is shown in the following constellations and related typical aspects:
| | |
| --- | --- |
| DP + PLM | Product genealogies |
| DP + PLM | Digital twins of production systems |
| DP + SCN | Reliable delivery calculation |
| DP + SCN | Visibility of order status |
| DP + SCN | Dynamic supply chain configuration |
| PLM + DP | Spare parts on demand |
| SCN, PLM, DP | Better collaboration in design/development of cyber-physical production systems |
| PLM + DP | Retrofits of machines, robots and other production equipment |
| PLM + DP | Re-use and re-configuration of machines, robots and other production equipment |
With product life cycles getting shorter for a lot of products and their components, an optimised supply chain network (management) becomes more important for the production. There is no digital manufacturing without neat planning and reliable logistics which have to be flexible at the same time. In the supply chain, chip producers like Infineon must take lots of different customers into account who expect quality and a rapid production.
Apart from PLM aspects, however, the challenge is to create a stable planning platform avoiding extensive storage due to bullwhip effects with rising volatilities triggered by fluctuations of customer's demand.
Formally distinguished work packages to be seen as one
In that respect, digital twins and simulation models are ideal to take care of an optimised planning and production without risking disruptions in real life. In order to cover the process chain from back end to front end as well as the complete supply chain, German chip producer Bosch, simulation software specialist SimPlan and other project partners are working on suitable solutions in work packages 4 and 5. With ever shorter innovation cycles in the market, PLM has a crucial effect on the planning processes and the digital twins.
Still, according to Ceo Sven Spieckermann, SimPlan has less focus on PLM – which in turn is natural because it is basically designing the tools and filling the digital twins with life which will then address all of the three aspects.
To round it up in the words of Georg Laipple from Bosch: "The motivation is triggered by PLM and the shorter life cycles, so we aim at producing and delivering products faster in order to meet the customer's demands which in turn influence DP and SCN. This can only be achieved by digital twins with solid planning and sound management – and because everything in the project is linked, the formally distinguished work packages should in fact be seen as one."
Various levels of addressing PLM
In this spirit, Unger from Norway is another example for a partner contributing to the success of the project, even though it is not made to address the full scale of PLM. Unger is a traditional producer of anionic surfactants which as chemical precursors are basic substances for household detergents or personal care products. "Addressing DP and SCN, we are already at the far end," Per Olav from Unger says. Nevertheless, by using digital twins in the production, PLM is indeed addressed.
In general, it is not always easy to clearly define whether PLM is being fully addressed or not. Take SEB for example. The inputs of the Swedish bank are modern financial services for the digital industry. SEB's remedy is to integrate payments, invoicing, credit lines and foreign exchange into the supply chain, for instance with micro payments being triggered by events on the factory floor. These machine-to-machine payments enable pricing models based on real-time sensor data.
At first sight, the financial services appear to address mainly DP and SC. Taking a closer look, however, the whole approach does tackle PLM related aspects. Alongside with Luleå Technical University (LTU) SEB is building a new distributed ledger platform which guarantees way better privacy than existing blockchain technologies. With multiple parties on the same blockchain, it doesn't take much effort to determine which company hides behind which address, paving the way for industrial espionage. SEB's exchange network instead, is a distributed ledger tweaked towards remedying this problem.
Moreover, the activities of the bank allow closing the gap between the actual cost and the calculated cost of a product. It will help reducing working capital as well as operational risks. Procurement and automatic contract negotiation are also part of the equation. Another option would be to establish product-as-a-service businesses (rent or lease instead of buying) by adding financial services to the sensors of any machine.
The role of the only bank in the project reaches far beyond technological aspects. "New real-time financial services open the door to completely new business models within DP, SCN and PLM," Christian Lagerkvist from SEB says.
It's the project that counts
"Productive4.0 is all about a holistic integrated approach," Vahid Salehi from EMDS institute (Engineering Design of Mechatronic Systems and PLM) agrees. The co leader of work package 8 emphasises: "We have to take smart systems as system of systems and aim at end-to-end engineering of products throughout the entire lifecycle. This is a unique approach, and so far, the partners in the project manage to translate it into sustainable solutions."
The main thing is the success of the project as a living organism with its transparency and interaction – and the three pillars in a solid wall. On top, the diversity with so many partners helps to spread potential risks. Not each institute or company involved may be able to address the key elements at the same level …but all in all, it's just another brick in the wall. In other words: "It's the project that counts!"