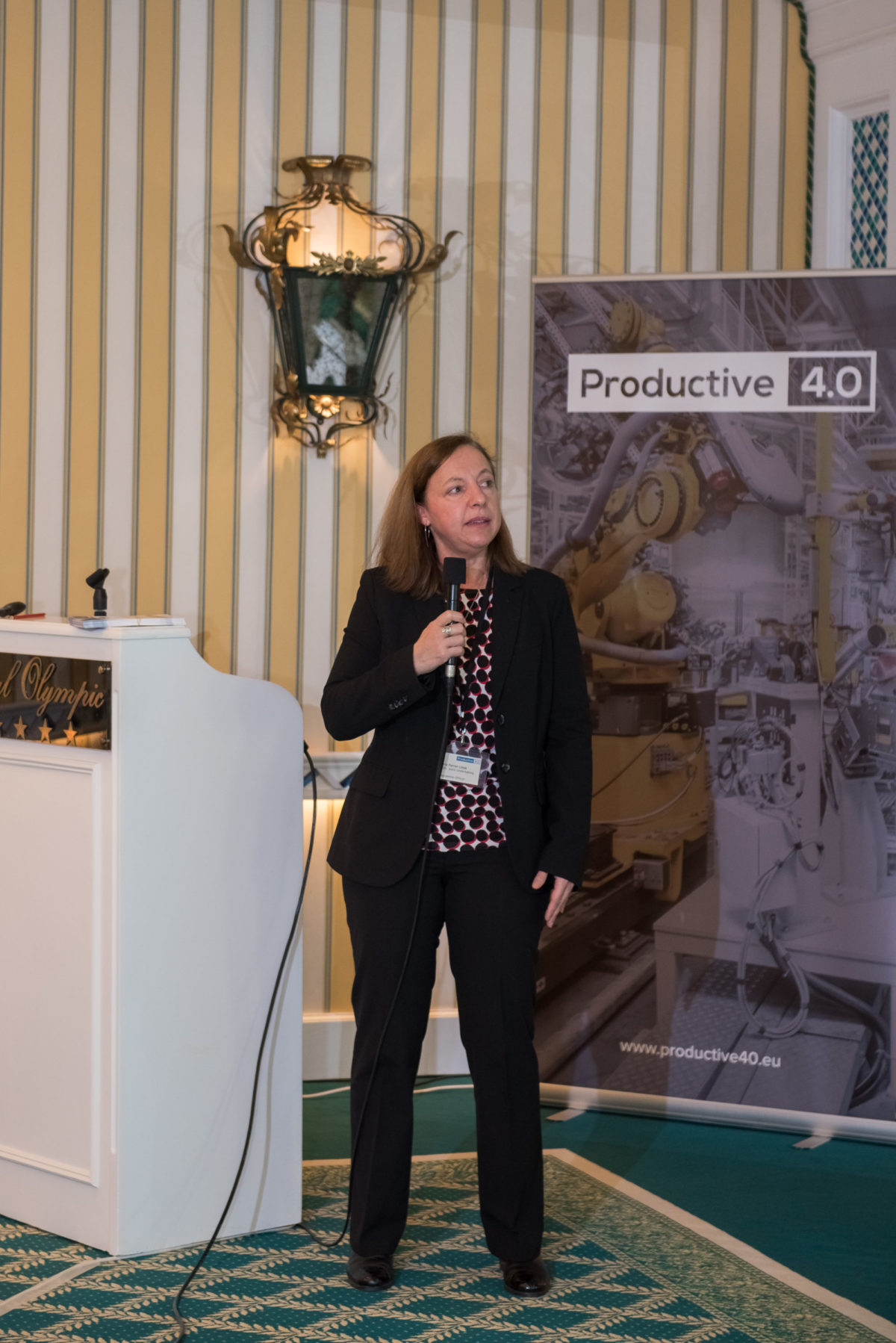 Event
Pan-European idea comes to life – across domain and across projects
When in March the Productive4.0 community met again at the General Assembly in Athens, it was not only about taking stock of the progress but also on potential cooperations with other projects. ECSEL projects are not closed shops, they are open and part of one common aim: to prepare the European industry for the future.
And Lighthouse Initiatives are even more based on the idea of a "better European cooperation", as the ECSEL slogan says. They are ment to be an umbrella for all Industry Digitalization related activities in the field of Electronic Components and Systems.
As the first Industry4.E ECSEL Lighthouse Initiative project, Productive4.0 facilitated a Lighthouse Session with the invited guest projects H2020 FAR-EDGE, ECSEL I-MECH, and ECSEL SemI40. Berta Ferrer, ECSEL Program Officer, introduced all partners to the expected Industry4.E impact and cooperation opportunities among Industry4.E participants.
Picking up speed through knowledge transfer
The idea is to learn from each other, find technological overlap and create synergetic effects in order to gain speed due to a transfer of knowledge. Far-Edge is focused on factory automation, edge computing and operating systems. I-Mech stands for intelligent motion platform for smart mechatronic systems. And Semi40 operates in the field of semiconductor and electronics.
After the presentation of the projects on day two of the annual conference the teams sorted out that I-Mech and Far-Edge, for instance, would suit as partners of Productive4.0 work package 1 (architectures and concepts, Arrowhead framework) and Semi40 as partner of work package 8 (automation and digitisation pilot lines). Part of the cooperation will be the exchange of results, deliverables and documents as well as common workshops, conferences and other events. Follow-up activities on identified cooperations are already on the way with partners eager to get in touch on specific topics.
During the interaction session it was also pointed out that the purpose of the cooperation is a common appearance under the Lighthouse Initiative with common dissemination activities on the works.
Accelerate the impact of projects
The idea of Lighthouse Initiatives is quite new. It came up in 2016 and is well received by the community. The concept was introduced by ECSEL Joint Undertaking to signpost specific subjects of common European interest which calls for well-coordinated activities. Various projects will facilitate the contribution to standardization or assist in the uptake of technology to address societal challenges.
Lighthouse Initiatives with their strong pan-European dimension should improve and accelerate the impact of all relevant projects.