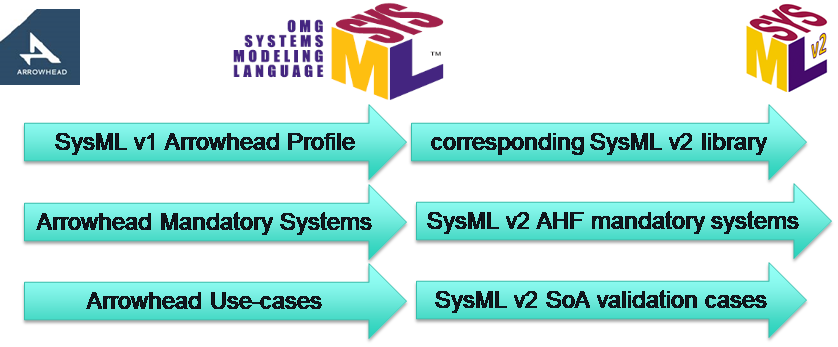 Big achievements
Achievements in Standardisation
With industry becoming digitalized and smart, established standards have to be updated following the new paradigms, and new ones will emerge. This goes along with the need for a smooth and reliable wireless communication between cyber physical system (CPS) devices where languages have to be defined and aspects like interoperability must be insured. Interacting with all work packages (WP) in Productive4.0, WP6 coordinated overall standardisation efforts, promoting their industrial use and closing gaps.
Influencing international standardisation
Regarding the achievements co-leader Erwin Schoitsch from AIT, Austrian Institute of Technology, active in several of the key standardization groups, says: "Productive4.0 technology initialised and influenced international standardisation for smart manufacturing, digital industry, safety and security co-engineering, industrial data modelling for semiconductor industry, and introduced first concepts of ontology technology for characterisation of standards, and in related fields like cognitive manufacturing and IoT. We achieved this together with other efforts from all over the world particularly in ISO, IEC, OMG and ISO/IEC JTC1, making use also of synergetic effects with other ECSEL projects like ARROWHEAD, AQUAS and AMASS."
The standardization activities focussed on a few main lines of action and which are summarized under the "Big Achievements" of the project in four key standardization areas with mutual synergies, which triggered contributions:
Safety and Cybersecurity standards in the Industrial Control and Smart manufacturing area:

Co-engineering TS 63069 on "Framework for safety and security" (scope broadened to safety in a wider sense than "functional safety",
Co-creation of liaison group between IEC MT61508-3 (software part of IEC 61508, maintenance phase towards ed. 3.0) and ISO/IEC JTC1 SC42 WG3 (Trustworthiness of AI systems) on "Functional safety of AIT systems" (TR 5469), concerning decision making in highly automated IACS systems.
Smart manufacturing (IEC TC65 WG23) Task Force on Cybersecurity, starting a proposal for a Use Case on "safety and maintenance" in Smart manufacturing in the Use Case Task Force, and just recently, IEC SC65E "Predictive maintenance" facilitated.
Roadmap Task Force of IEC TC65 WG10, IACS Security for industrial control and automation systems – triggered by experiences from Productive4.0 a proposal to extend to smart manufacturing and consider ISO standards for components was forwarded in the discussion of the first meeting (October 2020).

Semiconductor standardization: Highlights are the

"Generic semiconductor data model" (developed in WP4/5) where a concrete plan has been developed to bring it to ISO TC 184 as a new part of ISO 10303-xx-yy,
the proposal for IEEE P2851 (Exchange/Interoperability format for functional safety analysis and verification of IP, SoC and Mixed signal ICs) (FhG EAS/IIS)and the
semiconductor standards used in WP8, where some solutions have been provided in case of missing standards.

OMG: SysML v2.0 – The work in the SysML SST group led to a validation use-case for SysML v2 in OMG focused on Service-oriented architecture on Arrowhead applied to the Productive4.0 Chemical use-case (for details, see "System modelling language to suit the needs of Industry 4.0" below).
Digital reference (DR) (in collaboration with WP7, where the DR was developed): Ontologies applied to characterization, analysis and conformance checking of related or derived standards within a group of standards (applied to IEC 61508) (jointly published also in IEEE ICPS 2020 conference).
It should be noted, that results of a research project are available towards the end of the project, and the timeline of a standardization project takes several years and is consensus based on international level, so that many of the activities could be initialized, but not finalized within the time frame of Productive4.0.
System modelling language to suit the needs of Industry 4.0
As for modelling languages for CPS, Øystein Haugen from Norwegian Østfold University College (HIOF) describes the achieved results: "Standardisation takes time and contributing to standard modelling languages is no exception. Languages capture our reality, and the reality of cyber-physical systems and Industry 4.0 is in rapid development. Therefore, the System Modelling Language, SysML was being evolved into a second major version".
HIOF is taking part in that development and its contribution is to make sure that SysML v2 will suit the needs of Industry 4.0 and in particular the needs of those systems highlighted by Productive4.0 and Arrowhead Tools projects. HIOF suggested performing a "validation use-case" on service-oriented architecture in SysML v2. This was welcomed by the SysML v2 consortium consisting of around 70 partners with more than 100 individual experts organized in the standardisation organisation OMG (Object Management Group).
SysML in Norwegian use case
The validation use-case takes as starting point the Norwegian use case of Productive4.0 which is modelled with Arrowhead Framework, a framework for IIoT based on service-oriented architecture.
The strategy has been to establish in parallel a "profile" for Arrowhead Framework on SysML version 1, and a corresponding library in SysML v2 with the help of Luleå Technical University and IncQuery Labs (from project Arrowhead Tools).
On top of the SysML v2 Arrowhead Framework library, HIOF modelled the Norwegian use case where sensor data is brought from sensors of a big bag of surfactants in transport, via a TellU gateway over telecom to local cloud outside the chemical factory Unger, and then through Arrowhead authentication into the Unger local cloud where it is visualised and used in analysis by e.g. software from project partner Prediktor.
Positive impact
Øystein Haugen points out some of the positive impact the SysML v2 model has already had: "It has highlighted the potential of a new way to define a language extension (e.g. for Arrowhead Framework as a domain-specific language extension) that are based on SysML v2 with well-defined syntax and semantics. It is a future target for our work with the use case that it will be a pioneer example of the upcoming way to extend the SysML v2 language.
It has brought to the front the issues of service-oriented architectures with operations and/or state machines and signalling. This did spawn interest and discussions at the latest OMG meetings that took place in March and June 2020. As a consequence, we have worked with IBM in a small working group to define SysML v2 for operations and signals. This work has now concluded with general agreement in the consortium and will be eventually included in SysML v2.
It has brought forth the discussions on SysML sequence diagrams to cover also communication via different ports. Now the small working group on signals and operations has now been trusted to work on sequence diagrams.
We have applied the alternative visualisation strategy from the textual notation used in the SysML v2 implementation prototype as the very first real users, and we are continuing to provide feedback on that visualisation".
It is also fair to say that the work on SysML v2 has had feedback on the SysML v1 profile which again has had feedback into new developments in the Arrowhead Framework on Plant Descriptions. The SysML v2 validation use case on Arrowhead Framework and the Norwegian use case from Productive4.0 were included in the public prototype release of April 10th 2020 of SysML v2. It was then followed by an upgrade for the public prototype release of July 2020.